Wednesday, 19 December 2012
Shut up and listen!


Is the title of the Ted talk I'm about to recommend to you. Ernesto Sirolli, great name, talks you through how to stop talking at people and listen to them, using his years of experience as an aid worker in Africa in the 70's. Ernesto is my new hero, he's engaging, funny and obviously experienced at the practical application of what he advises. I know it's easy to presume the needs of our users, perhaps we should take them for coffee and ask them what they would like to see and do they have any ideas...

Ernesto Sirolli: Want to help someone? Shut up and listen!
Tuesday, 18 December 2012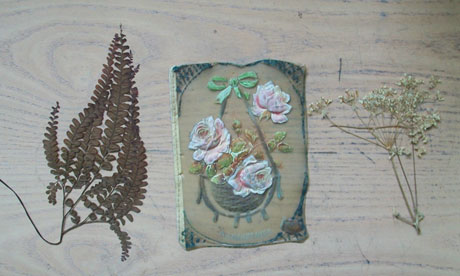 Visiting
Skoob Books
warehouse in Oxford, the 'Wall of Found' revealed many items which have been discovered inside second hand books. These range from pressed flowers, bookmarks, postcards to photos of loved ones, tickets, stamps and a telegraph. A very interesting collection and this article provides access to the collection we wouldn't ordinarily have. Enjoy; feel free to comment and share your best finds.
Friday, 14 December 2012
The new BIALL forum lauched yesterday and members will have received an email from the President Elect Jas Breslin telling them all about it.

Now hosted on JISCMail the forum allows BIALL members to discuss all our Law Librarian related issues. If you are a BIALL member who found the old forum passed them by, and are intrigued, why not follow this link and sign up (https://www.jiscmail.ac.uk/BIALL).

The new forum has new rules which we are encouraged to have a look at. I'm pretty sure that the rules must apply to all forums on JISCMail and not just us. The warning not to be "rude, sarcastic or condescending" suggests other discussion lists get significantly more heated than ours!
Monday, 3 December 2012
- A new study finds that the use of computers and Facebook are more associated with information overload than the use of television and iPhones. By
Justin Ellis